Lewandowski seemed to refuse a high-five from Barcelona prodigy Lamine Yamal in the 2-1 win over Alaves in La Liga.
Lewandowski refused to high-five Lamine Yamal
Lewandowski has rejected suggestions that he intentionally ignored Barcelona teammate Lamine Yamal in the 2-1 LaLiga win over Alaves.
Lamine Yamal decided to shoot the ball without passing it to Lewandowsi who was waiting in front of the goal, after which the Barca prodigy seemed to be refused a high-five by his senior.
The video recorded the situation that occurred during the match when 16-year-old prodigy Yamal dribbled the ball into the penalty area and decided to shoot instead of passing the ball to Lewandowski, who was waiting in front of the goal.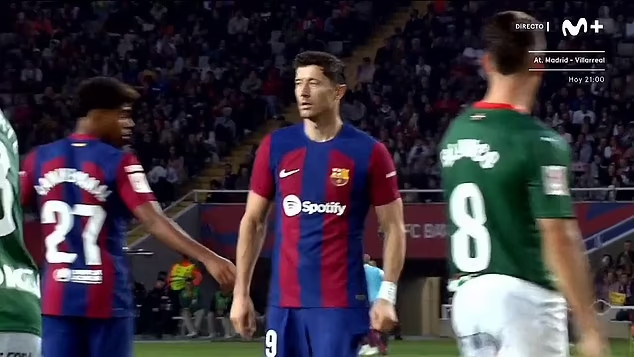 Lewandowski seemingly rejected Lamine Yamal's high-five during the match against Alaves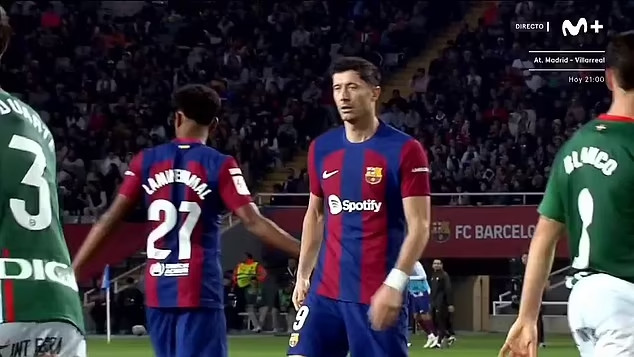 Yamal was quite confused by the apparent refusal as Lewandowski looked straight ahead
After Yamal's shot was blocked and Barca were awarded a corner, he went to high-five Lewandowski but the Polish striker seemed to refuse the gesture.
Yamal seemed confused when his teammate turned his back on him and turned his head to look at Lewandowski as if trying to understand why his senior was upset.
Lewandowski has received countless criticism from fans for not showing support for a player nearly 20 years younger than him.
However, the 35-year-old striker denied that it was an unintentional action.
"Ignoring Lamine Yamal? This is nothing to discuss, it was just an accident," Lewandowski said in an interview after playing for the Polish team.
However, the 35-year-old also seemed to admit that he was disappointed with Yamal, adding: "Sometimes I scream during a match, but that's normal."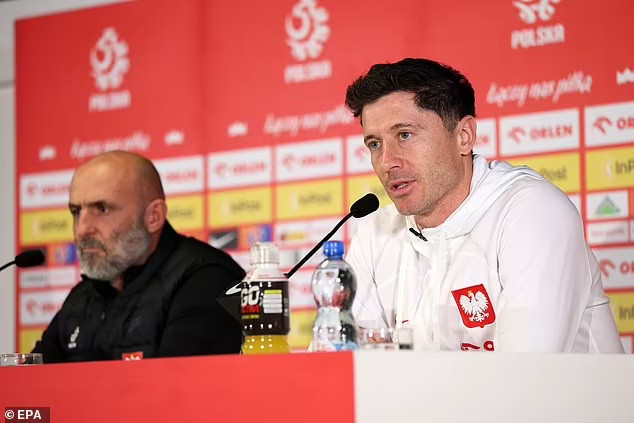 Lewandowski claimed that ignoring Yamal in Sunday's match was an 'accident'. Photo: EPA
Lewandowski enters Sunday's match against Alaves with a heavy burden on his shoulders, having not scored in his six previous appearances for Xavi's side.
However, he ended his goal drought by scoring twice in the second half as Barcelona recovered from conceding in the opening minute to win and move two points clear of rivals Real Madrid. .
The Polish team is currently third in Group E behind Albania and the Czech Republic.
They will have their next match against the Czech Republic at dawn on Saturday (November 18) and must win to keep their hopes of qualifying for EURO alive.