The world has no shortage of scary and mysterious moments, take a look at the scary events below captured on camera.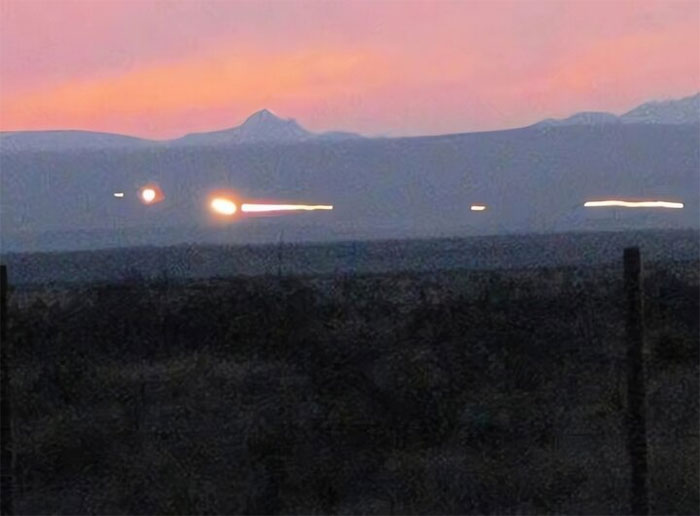 The Marfa light strip is visible at night. Strange objects dancing and blending together near US Highway 67 at Mitchell Flat, east of Marfa.
Those who see them believe they are the work of paranormal entities such as ghosts, UFOs or supernatural products.
In response, according to researchers, this strip of light is the result of light reflecting into the atmosphere from a nearby campfire, or from car headlights.
However, people saw this light strip in 1883, long before the invention of the automobile. So what these light strips are is still a mystery. (Photo: Google).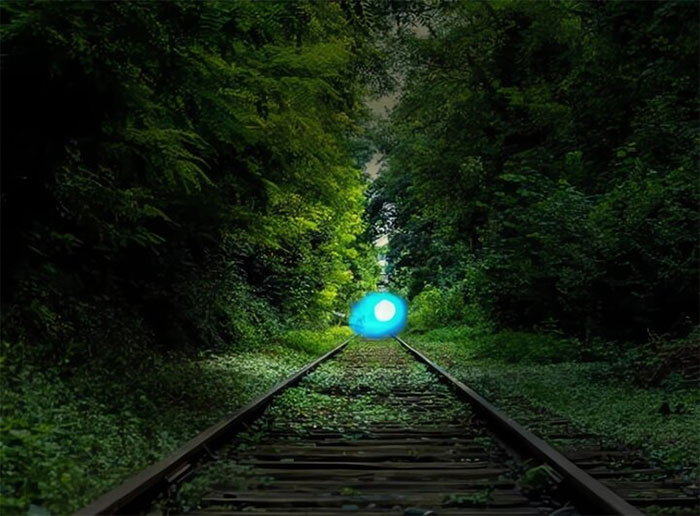 The mass of light appearing above the train tracks in Gurdon, Arkansas is a special phenomenon.
It appears frequently, becoming familiar to local people.
There are so many legends and ghost stories surrounding this mass of light.
This is the story of a railway worker who was hit by an oncoming train. It is said that the light is the soul of the worker along the train tracks.
According to scientists, this light can be created by electromagnetic reactions due to friction between the rail and the quartz crystal layer below the ground. (Photo: Google).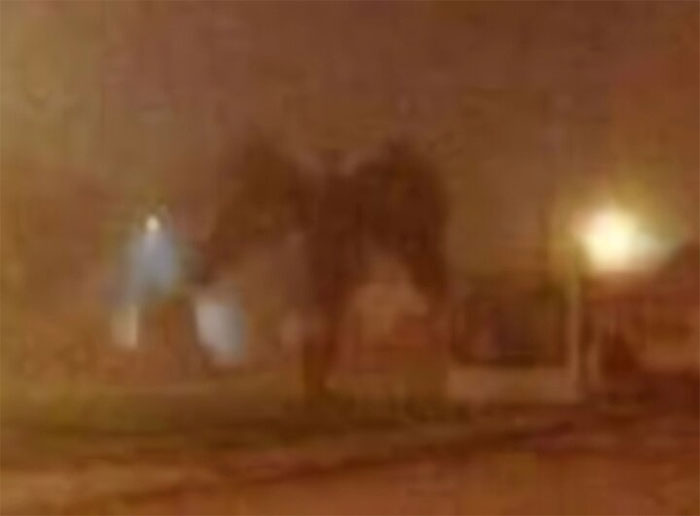 Richard Christianson took this photo on January 1, 2017, in Phoenix, Arizona. "What the hell do you actually see in this photo?", Richard Christianson captioned the photo.
That image resembles a devil walking on an empty street. Many people also debate whether it is an angel or a devil. Others clearly confirm it is a palm tree. (Photo: Google)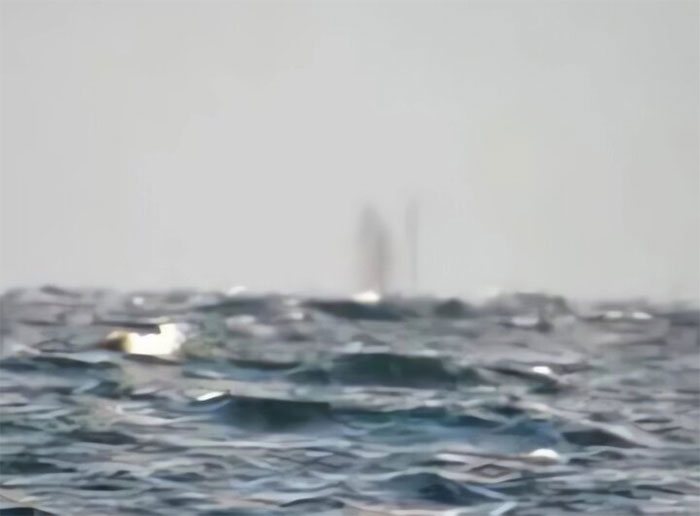 After a long day of filming a music video along the shore of Lake Superior in Michigan in 2016, Jason Asselin Asselin and his crew were startled when they noticed something shimmering in the distance, looking like a giant ghost ship.
With over 200 shipwrecks in the vicinity of Lake Superior alone, many people believe it is plausible that ghost ships exist in the area.
But Mark Becker, an associate professor of psychology, believes the sight may just be an illusion of the lighthouse on Granite Island, reflecting in the setting sun. (Photo: Google).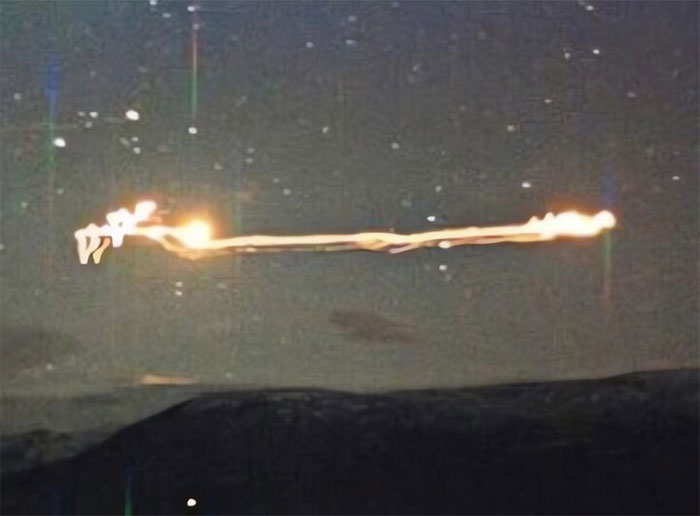 People witnessed strange glowing orbs soaring over the Norwegian countryside a century ago.
The streams of light changed size and moved erratically before disappearing.
The phenomenon attracted the attention of scientists and UFO enthusiasts around the world.
Some people believe that this is evidence of UFO activity.
However, local scientific experts believe that this strip of light was created by a rocket launched into space to study the solar wind. (Photo: Google).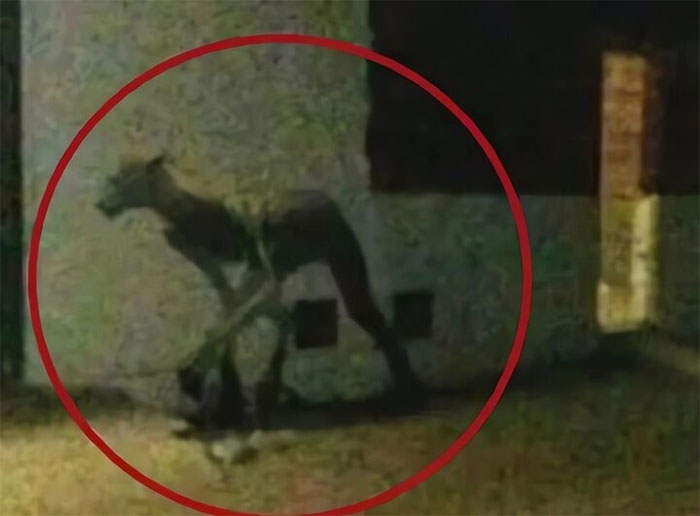 In 2018, a blurry photo depicting a "camel monster" was captured causing a stir.
This monster was discovered wandering the streets of Santa Fe, Argentina.
It was also accused of killing a German shepherd and a pitbull.
This small-headed, long-necked monster is described as half-human, half-animal.
Many people believe that this camel-like creature is real.
Others believe that this beast is Chupacabra, a famous creature in Latin folklore. (Photo: Google).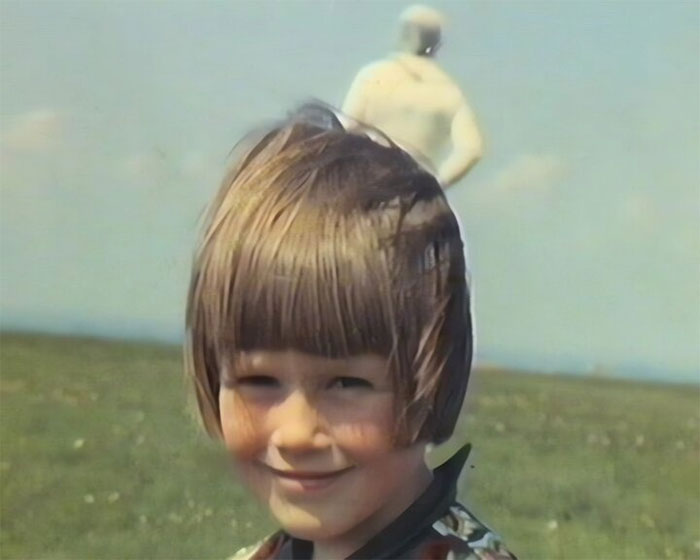 This is one of the most famous mysterious photos in the world. It was taken by Jim Templeton, living near the Solway Firth in Cumbria, England in 1964.
In the photo is Templeton's daughter, but there is another entity that resembles an astronaut standing behind her.
Templeton confirmed that he did not see anyone else present when this photo was taken.
There is an opinion that this character could be the photographer's wife, standing with her back to the camera, but this explanation is not convincing enough. (Photo: Google).