A source close to Camila Cabello set the record straight on rumors that she's dating Rauw Alejandro following his split from fiancée Rosalía.
Rauw Alejandro is not calling Camila Cabello"Señorita."
Following Rauw's split from fiancée Rosalía, a report surfaced that the 30-year-old has been striking up a romance with Camila, 26, as they were reportedly seen hanging out. However, a source close to her tells E! News "it's 100% not true."
Rauw confirmed his breakup with his "BESO" collaborator on July 26, but said they actually ended things months ago, not long after revealing their engagement in March.
"Yes, a few months ago Rosi and I ended our engagement," he wrote in Spanish on Instagram Stories, before calling out the "erroneous public allegations have emerged" following their separation.
As Rauw put it, "There are thousands of problems that could cause a breakup, but in our case it was not due to third parties or infidelity."
"Out of the respect I have for her, our families and all that we lived through, I could not stay silent and continue to watch how they try to destroy the story of the most real love that God has permitted me to live," the artist wrote. "I never saw myself in a position of even thinking that I would have to give public statements on this matter that is so private to me."
Rosalía, 30, later reiterated their desire to keep things amicable as they go their separate ways.
"I love, respect and admire Raúl very much," Rosalía wrote in Spanish on her Instagram Stories, referring to his real name Raúl Alejandro Ocasio Ruiz.
Her July 27 message continued, "Not paying attention to the theatrics, we know what we have experienced. This moment is not easy so thanks to everyone for understanding and respecting."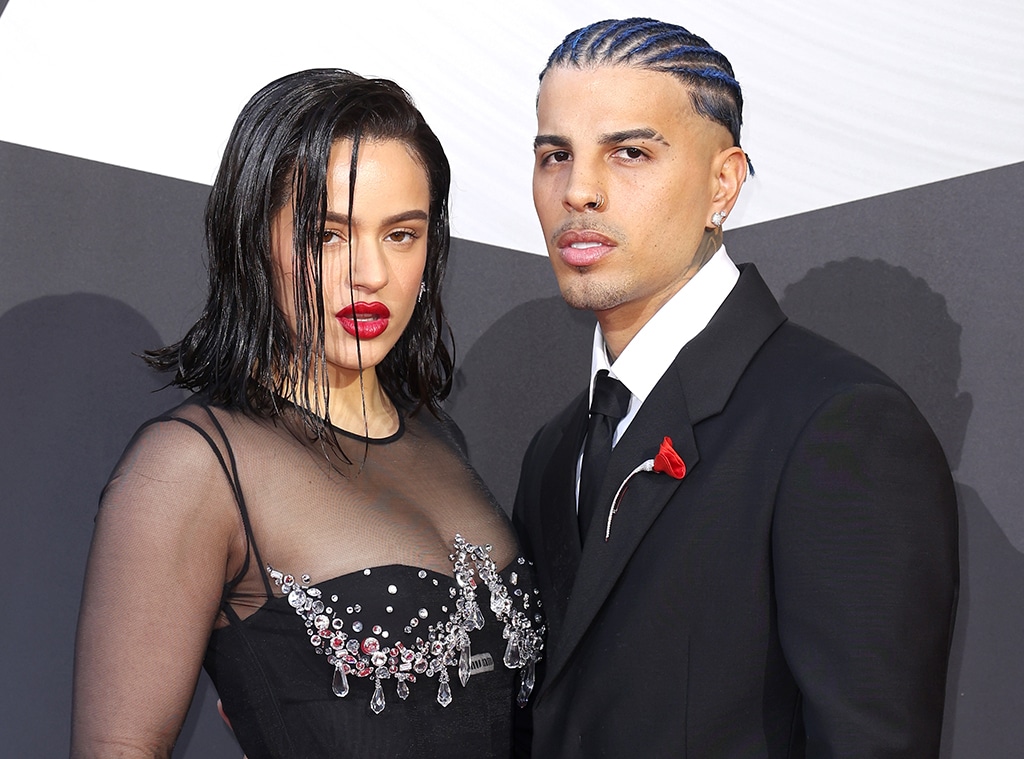 John Parra/Getty Images for The Latin Recording Academy
On the other hand, Camila's relationship status remains unclear, considering she's been reconnecting with ex Shawn Mendes in recent months.
The pair were spotted locking lips at Coachella in April, followed by a PDA-filled trip to New York in May.
On their Big Apple itinerary was supporting their mutual friend Taylor Swift at The Eras Tour at MetLife Stadium, but they haven't addressed where they currently stand.
E! News has reached out to reps for Camila and Rauw on the reports, but hasn't received a comment.