At Real Madrid they are very focused on the present, even more so after the Clásico, but they do not stop looking to the future, a strategy that has clearly given very good results to the white club's sports managers.
Carlo Ancelotti is not looking beyond the current season, as he does not want his squad to lose focus, even less so after the great start to the season that the Madridistas are having.
However, Florentino Pérez and José Ángel Sánchez have already begun planning for 2024-2025, especially given the doubts generated by the continuity of the Italian coach, on whom the Brazilian team continues to bet very strongly.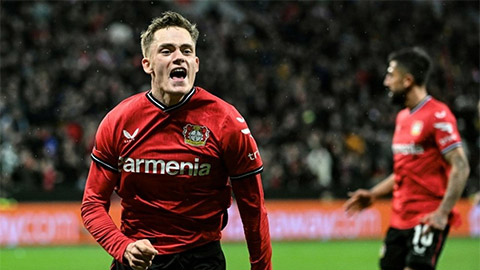 Right now and seeing the results of the merengue team, the consensus is practically absolute on Carlo Ancelotti continuing, but this will not be decided in October, so we have to wait for the results of the Madrid entity at the end of the season.
This means that the name of Xabi Alonso continues to be heard strongly, since he is a coach that Real Madrid fans really like, as well as Florentino Pérez himself.
The Spanish coach, today at Bayer Leverkusen, will sooner rather than later lead Real Madrid, especially after seeing his work on the bench of the German team in the Bundesliga, which he leads and in which he remains undefeated, something that is impressive, especially against a Bayern Munich went all out in the summer.
Florentino Pérez already knows that Xabi Alonso might not arrive at Real Madrid alone and one of his requests would be Florian Wirtz, a footballer who is very popular at the Santiago Bernabéu stadium and about whom Juni Calafat has very good reports, although his starting price would be 100 'kilos'.
This player, who is followed by the best clubs in Spain, England and Germany, as revealed by journalist Fabrizio Romano , has a lot of goals, as he has already been able to demonstrate in his team and in the merengue team they see him as a possible replacement for Luka Modric , who will most likely say goodbye to Real Madrid in June 2024.
Source: Defensa Central