Female singer Camila Cabello (25 years old) wore a boldly designed dress. The upper body of the dress is designed like a bra made of pearls.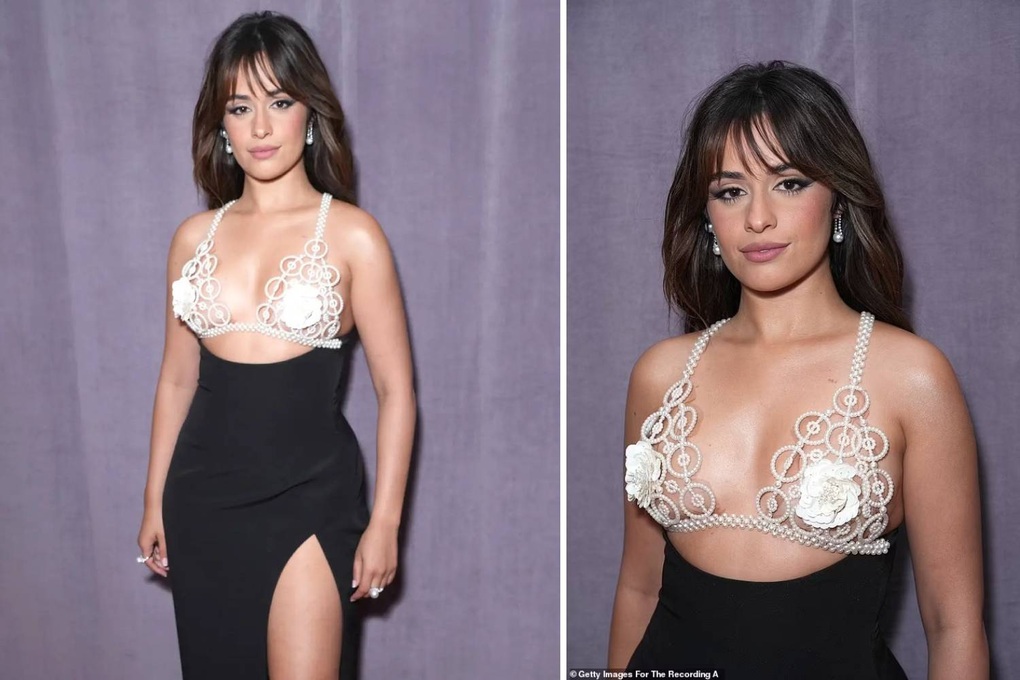 Nữ ca sĩ Camila Cabello xuất hiện tại lễ trao giải Grammy 2023 (Ảnh: Page Six).
Camila Cabello paired this daring dress with pearl jewelry. At this year's Grammy Awards, Cabello was nominated in the Best Pop Duo/Chorus category along with male singer-songwriter Ed Sheeran. The two performed the song "Bam Bam" together.
The single "Bam Bam" is included in Cabello's third album – the album "Familia". However, Cabello did not win in the only category for which she was nominated. Not winning the golden statue, Cabello attracted all eyes when appearing at the 2023 Grammy Awards event.
In her singing career, Cabello is first known as a member of the girl group Fifth Harmony.
The success of the group has become the perfect platform for Cabello to pursue a solo singing career.
Cabello officially left the band in 2016. Her debut solo album – "Camila" (2018) quickly rose to the top of the Billboard 200 chart in the US.
Her second album – "Romance" (2019) rose to number 3 on the Billboard 200 chart.
By 2021, Cabello began trying her hand at acting and took on the female lead role in the musical film "Cinderella".
She released the third album of her career – "Familia" in April 2022. This album peaked at number 10 on the Billboard 200 chart.
Songs performed by Cabello have achieved billions of views on online music platforms.
She has won many awards in the field of music but has never won a Grammy.
Some outstanding songs in Cabello's singing career include "Havana", "Never Be the Same", "Señorita"…
Táo bạo nhất Grammy 2023: Camila Cabello mặc áo ngực ngọc trai (Video: Daily Mail).