Even though she is the youngest in the family, Kylie Jenner always knows how to become the center of attention with her sexy, trend-setting fashion sense.
At Paris Fashion Week 2023 (France), Kylie Jenner attracted attention with impressive looks. During the 8 days of the famous fashion event , the 26-year-old female star made everyone admire with many gorgeous outfits.
A typical example is Schiaparelli's sparkling Marilyn Monroe dress. Not only that, she also made her mark with a tight red dress, showing off her body curves in Acne Studios' Spring – Summer 2024 collection.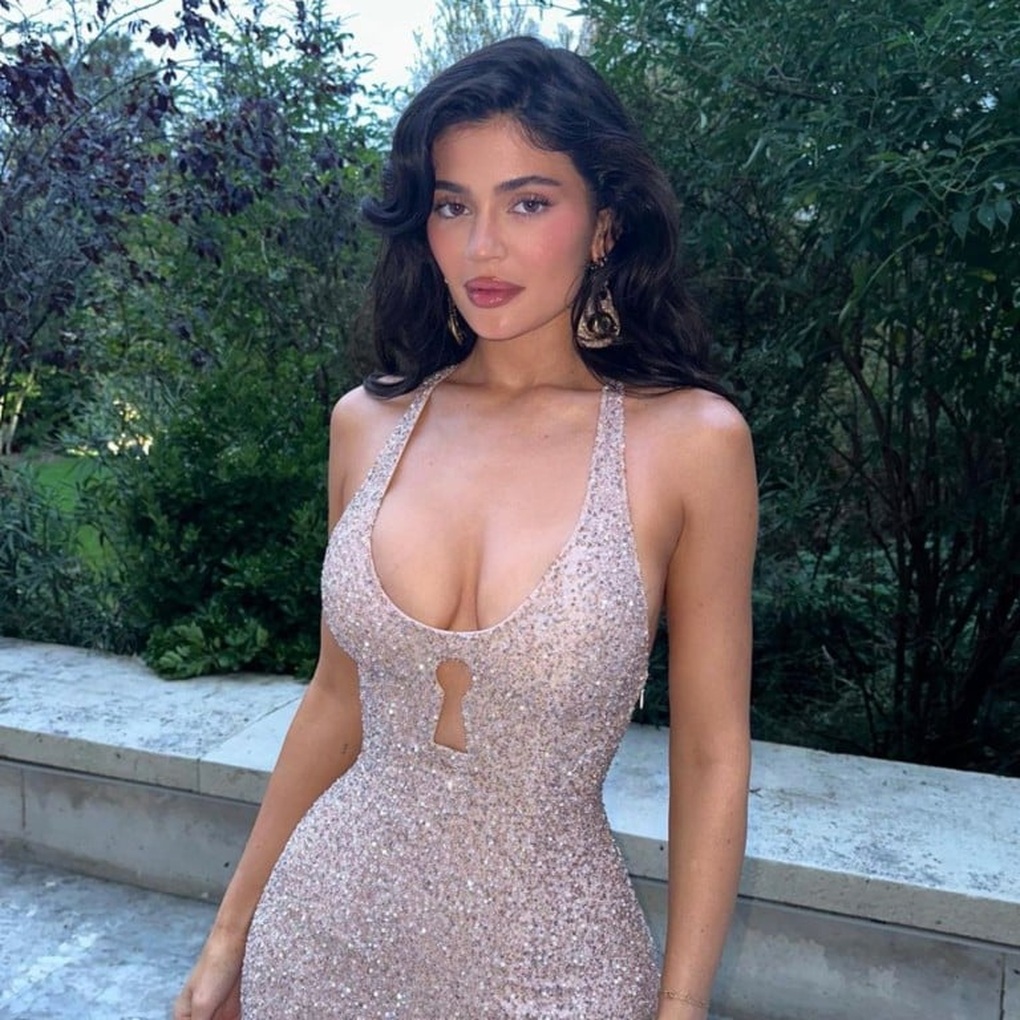 Kylie Jenner in the design of fashion brand Schiaparelli (Photo: IGNV).
Highlights before fashion week with Prada
Kylie Jenner has a special hobby with vintage style clothes (retro style). A few days before Paris Fashion Week officially started, she wore a classic short floral dress, from Miuccia Prada's 90s collection.
In a post on Instagram, Kylie shared that she always daydreams about unique outfits. However, owning a series of "one-of-a-kind" items is not an easy task. It seems that the famous fashion brand from Italy has greatly favored her.
This dress that attracts all eyes was worn by supermodels Linda Evangelista and Naomi Campbell on the Spring – Summer runway in 1992.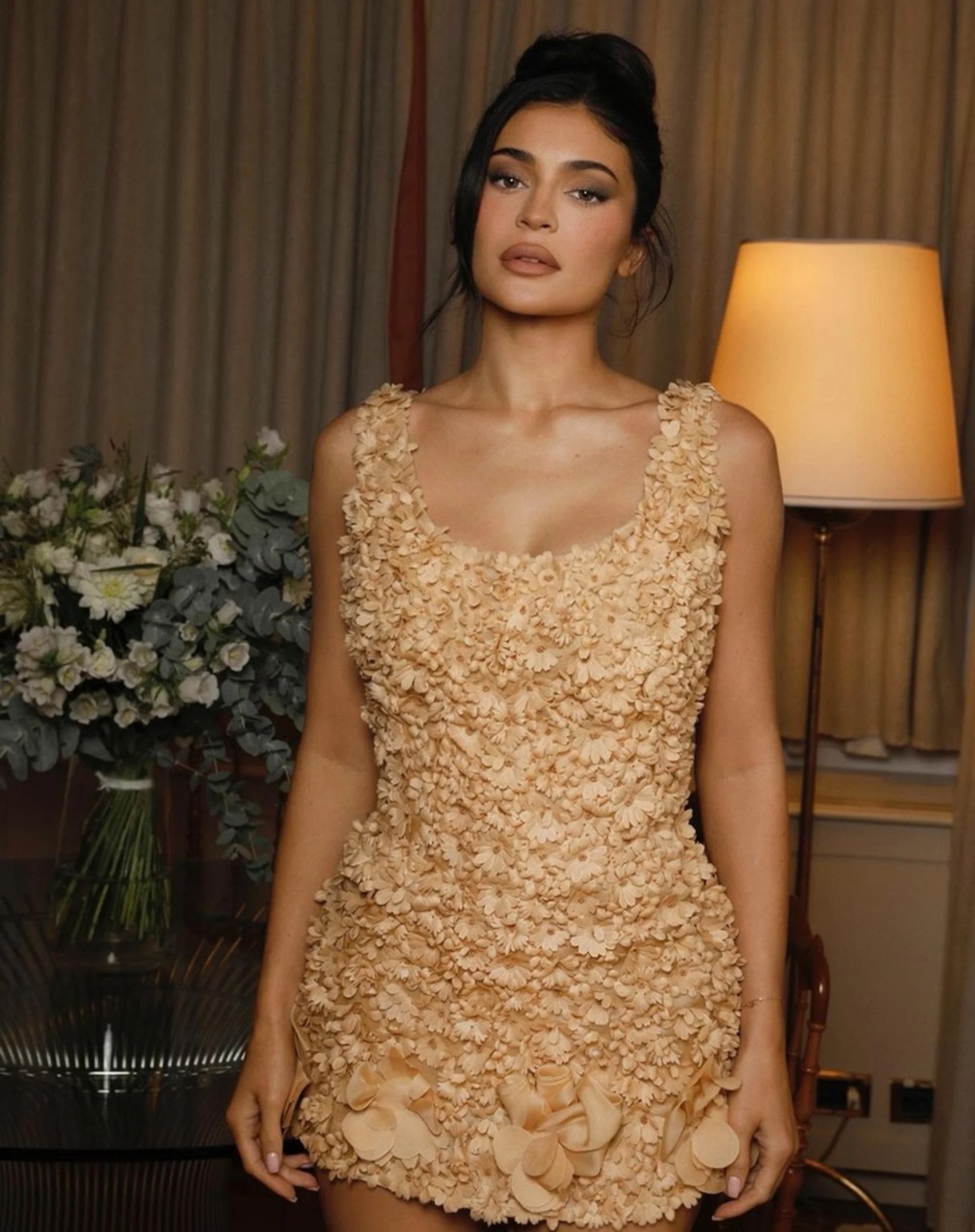 Prada's vintage floral dress emphasizes Kylie's luxurious beauty (Photo: IGNV).
Mysterious black tones walk alongside Timothée Chalamet
On September 25, handsome actor Timothée Chalamet and Kylie Jenner did not hesitate to show their affection when they held hands and wore discreet black outfits.
While Kylie exuded a stylish look with black high-top boots and sunglasses, Timothée's outfit was somewhat simpler with a black bomber jacket and baseball cap.
Kylie and her boyfriend are holding hands in discreet black clothes (Photo: IGNV).
Trendy white with Sportmax
Right before the famous fashion week took place, Kylie Jenner was seen having dinner with her sister Kendall Jenner at Siena restaurant, Paris, France. On this occasion, she chose a trendy white outfit from Sportmax, contrasting with her sister.
The businesswoman's white dress is combined with open-toed boots, making the overall look both eye-catching and luxurious.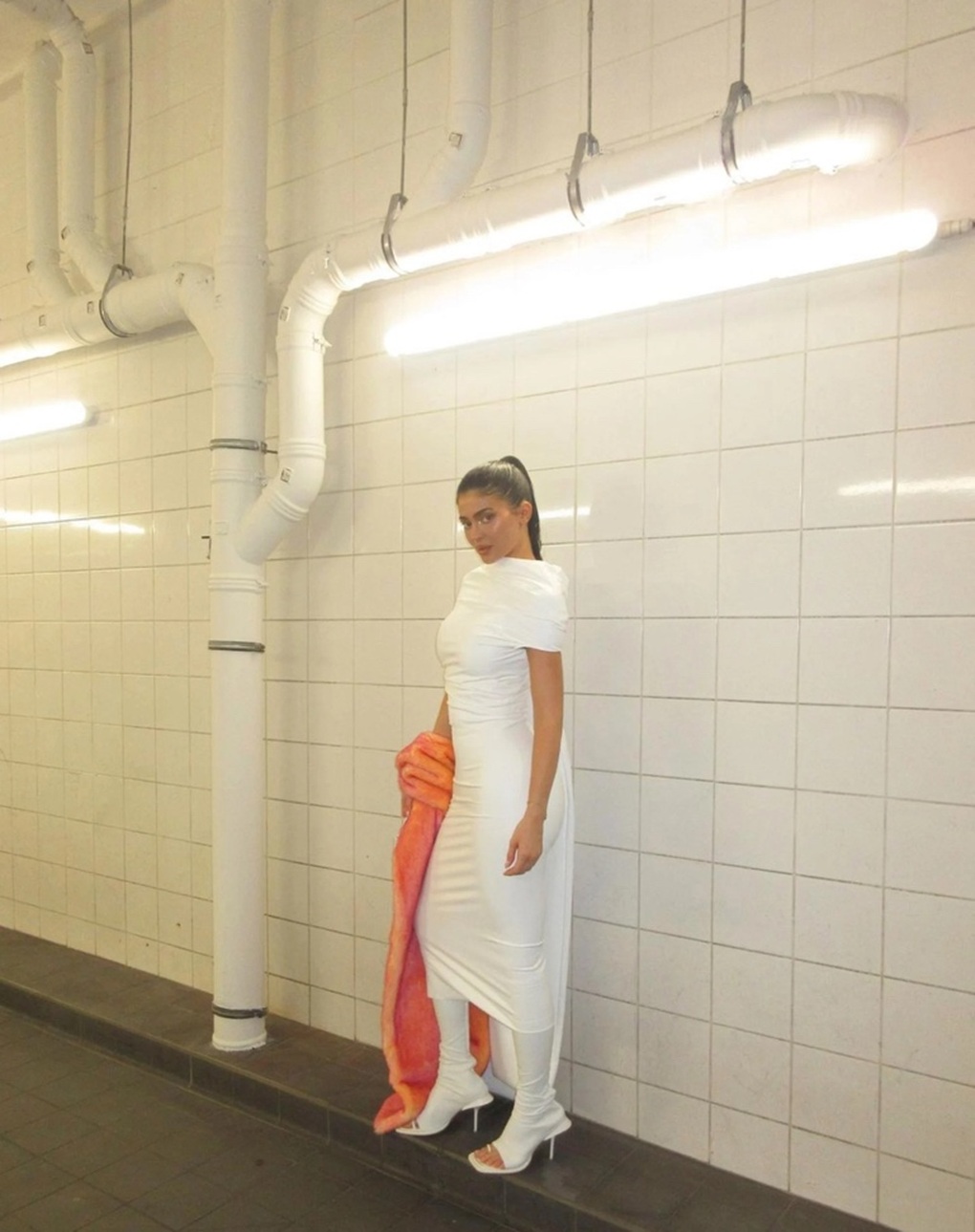 Kylie in a tight white dress when going to dinner with her sister Kendall (Photo: IGNV).
Captivate with red from Acne Studios
Wearing a tight red long-sleeved dress, with the skirt touching the floor like a mermaid, Kylie Jenner once again brought a completely different style.
Thanks to her signature glossy lips and fashionable sunglasses, she successfully created a cool and seductive look for the Acne Studios brand.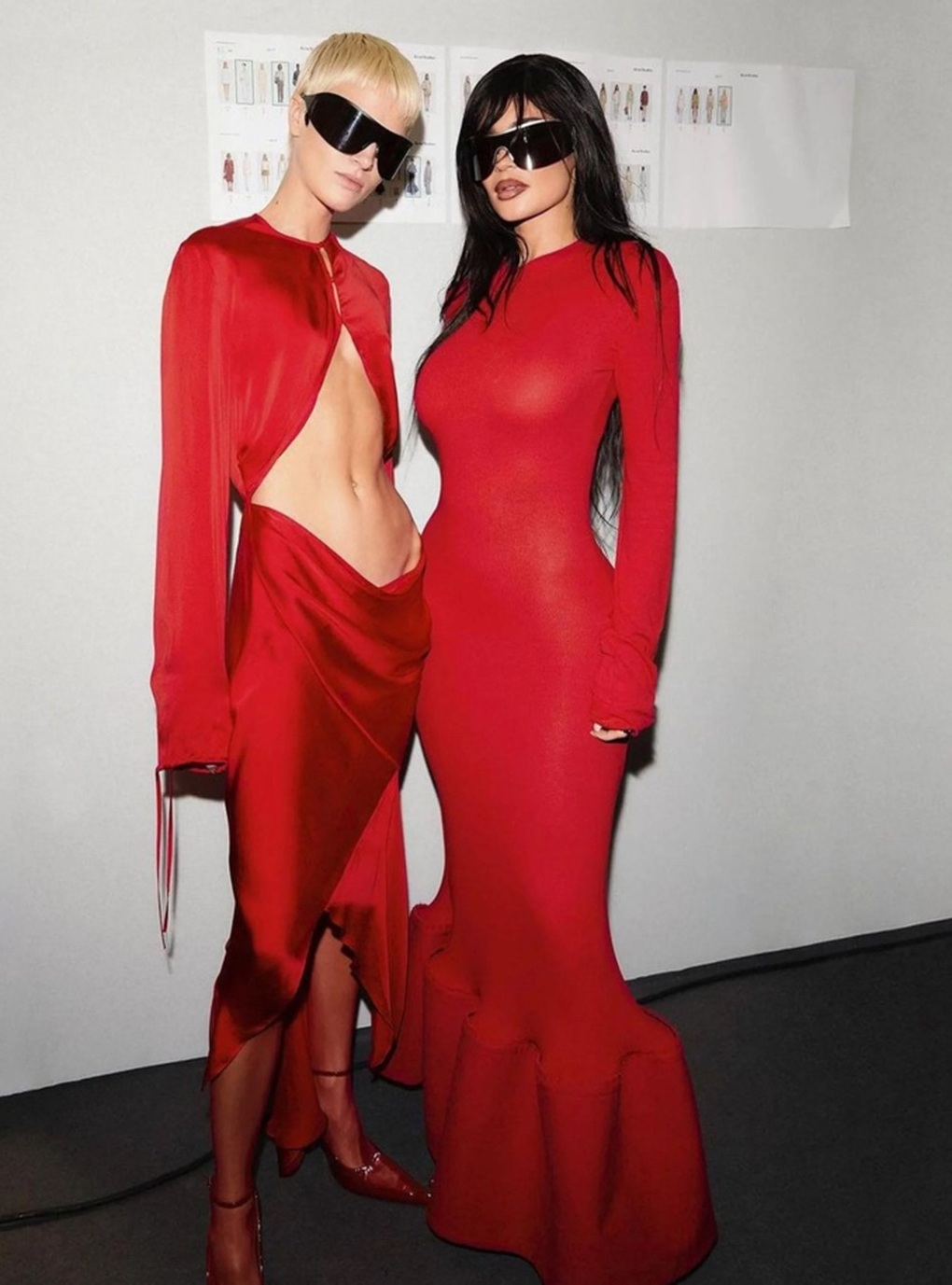 Kylie appeared with a seductive look when wearing a tight red dress (Photo: IGNV).
Transform into Marilyn Monroe with designs from Schiaparelli
Kylie Jenner excellently "transformed" into the late Hollywood star – Marilyn Monroe – with a dress designed by the Schiaparelli brand.
Stepping out in a sparkling outfit and leather-colored high heels, the businesswoman affirmed her admirable fashion sense and outstanding beauty.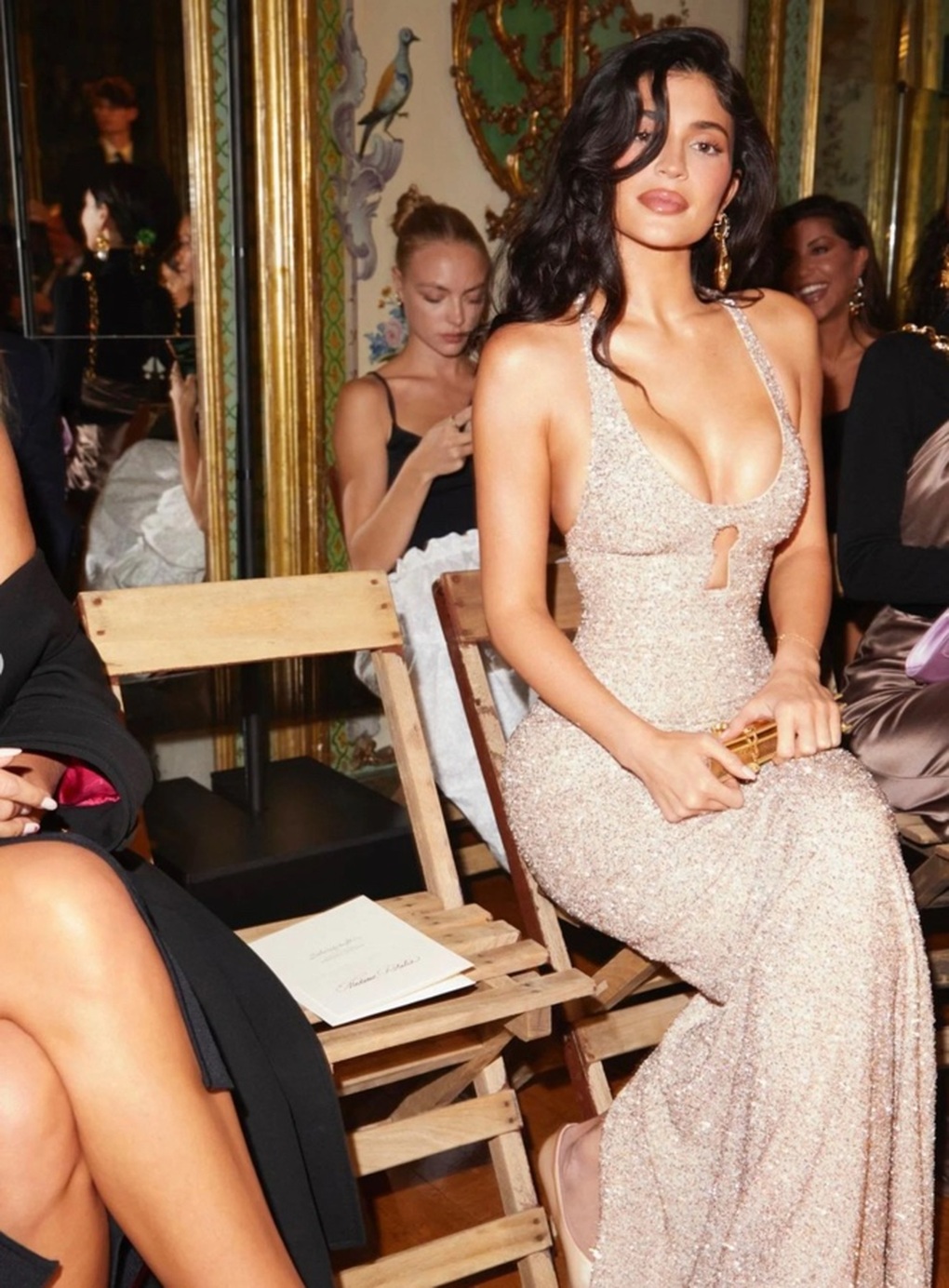 The multi-talented girl transformed in Schiaparelli's Marilyn Monroe dress (Photo: IGNV).