Cosmo's new cover star as you've never seen her before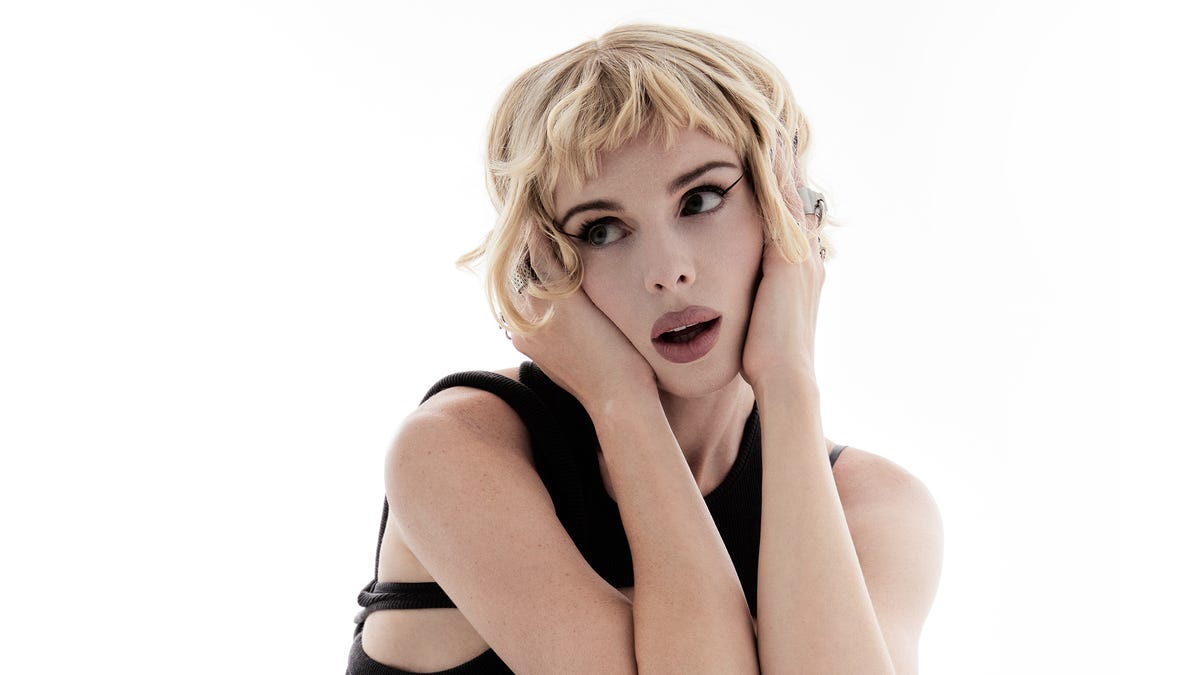 We've made no secret of our obsession with Julia Fox here on the Cosmo fashion desk.
From rocking XXL leather jackets with built-in muscles, channeling the Powerpuff Girls in a red leather mini and hitting the red carpet in a literal birdcage (with a crow-shaped handbag, natch), to joining Madonna on-stage in an outfit made entirely from duct tape, there's no denying that she is nothing short of a fashion icon.
Her artistic and super experimental approach to style simply knows no bounds – and we absolutely love her for it.
So it was only fitting that the actress and model, who has recently released her hilariously titled memoir Down The Drain, be chosen as the *epic* cover star of our latest issue…
Hitting newsstands on 14th November, Julia Fox fronts Cosmopolitan UK's hot new December/January issue – and ofc, she rocked some seriously out-there 'fits for the occasion.
The cover, that was unveiled on Insta yesterday, features Julia posing topless in nothing but sheer monogrammed tights, matching gloves, fluffy knee-high boots and a baseball cap – and looking sexier than ever, we think!
But the *seriously* daring looks were reserved for inside the mag, naturally, to accompany her exclusive interview with Cosmo UK's Site Director Anna Cafolla. From a bodysuit made of buckles and a see-through chainmail dress to a structural bow-shaped red velvet gown by Bad Binch Tongtong, this is Julia as you've never seen her before. Our fave look, however, deserves a special shout-out all of its own…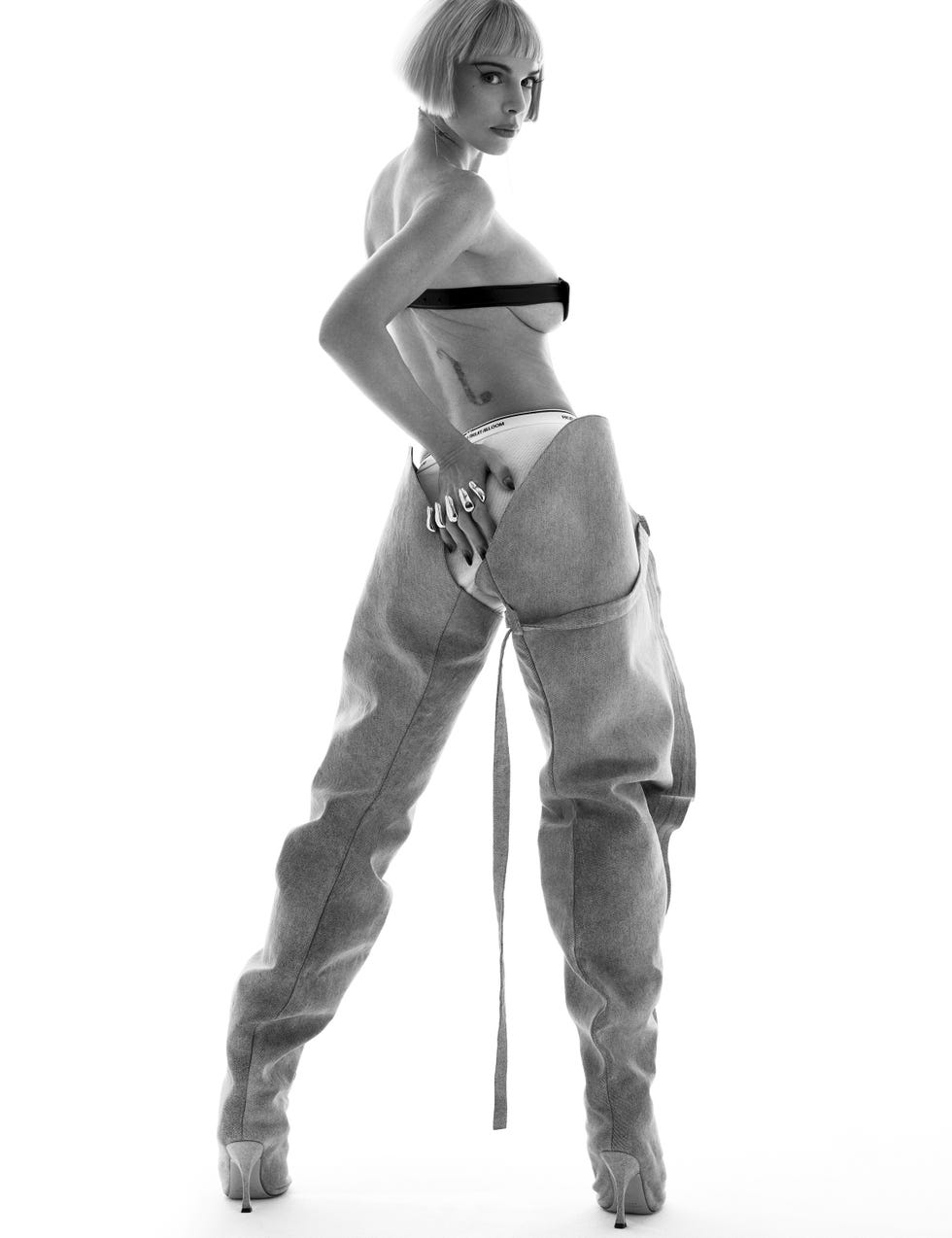 Marcus Cooper
Yep, that's Julia looking truly incredible – and about ten-feet-tall – in hip-high boots, men's tighty whities and a tiny mirrored metal breastplate. You can't get much more iconic than that. Obsessed? Us too. Here's the look in all its glory: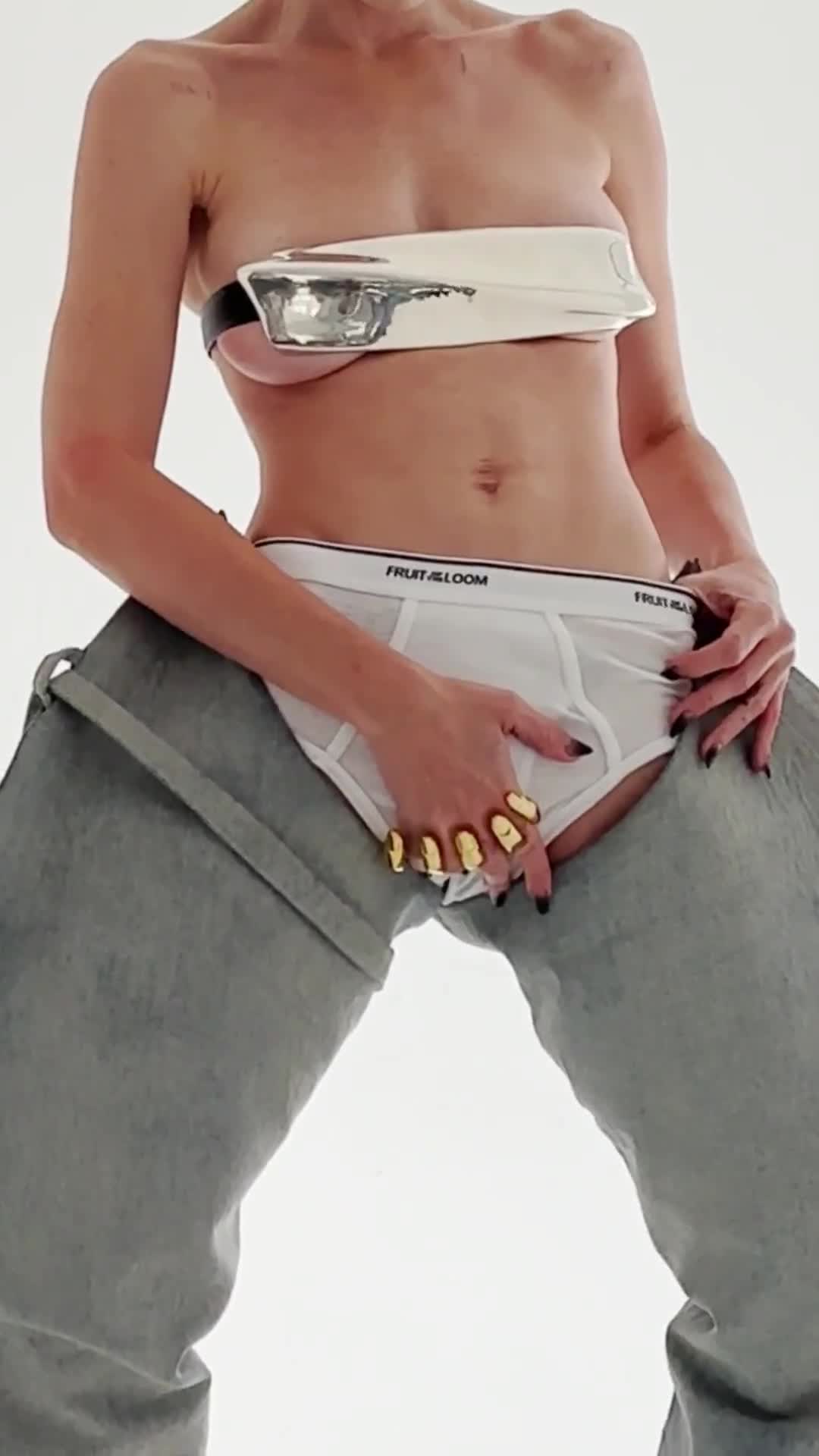 The Cosmopolitan UK December/January issue is on sale from November 14th 2023.