Camila Cabello's 'Never Be The Same' video was full of stunning visuals — including shots of her stripped down in a pool. But she isn't the only star who's gone skinny dipping in a music video! See who else has, here!
View gallery
.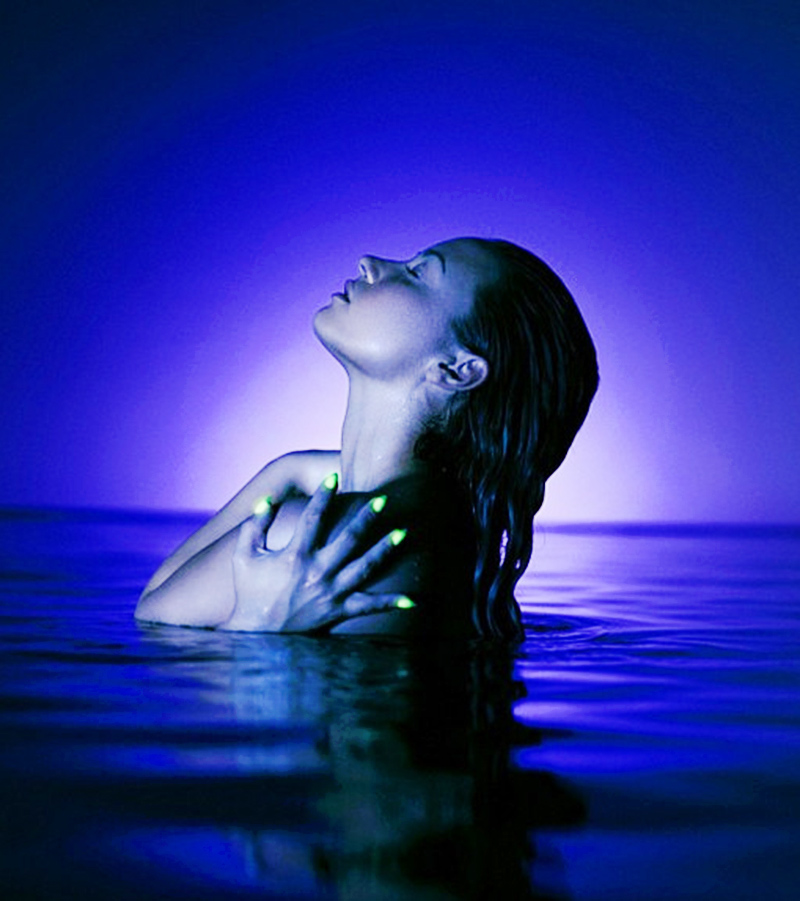 .
Image Credit: Courtesy of Vevo
Bathing suits can be expensive, so why bother with one? That's probably what Camila Cabello was thinking when she filmed her "Never Be The Same" video.
The 21-year-old debuted her steamy music video on March 8, and it was full of sexy looks from her wearing lingerie and a loose top in bed to donning mod gowns that put her legs on full display.
But the most captivating moments might be when she wears nothing at all for a dip in a pool. Camila can do NO wrong.
The former Fifth Harmony member isn't the only songstress who's stripped down to her birthday suit in the name of art.
The video for Demi Lovato's 2013 hit "Neon Lights" includes shots of her hanging out in a purple backlit body of water while completely naked.
The aesthetically pleasing visuals blend seamlessly with the clips of her dancing while illuminated by neon lights. It's a gorgeous video, TBH.
In 2016, JoJo made her musical comeback with "F**k Apologies." The lead single on her Mad Love album, which was released an entire decade after her sophomore album, The High Road, was accompanied by a video that contained shots of her, you guessed it, skinny-dipping.
The "Leave (Get Out)" singer could be seen swimming in a pool sans bathing suit for the track that featured Wiz Khalifa.
In the lead up to the release of her eighth studio album, ANTI, Rihanna built hype through a series of video diaries.
One of them focused on her sitting naked in a giant tub filled with milky water.
While she didn't sing in the clip, fans watched her submerge herself in the small pool as a child wearing a crown presses against fogged glass outside of the room.
These four women each took a different approach to skinny-dipping in their music videos, but they were all visually stunning. Click through the gallery above to see the stills!