We swapped Snoop Dogg's 'Gin and Juice' for his vino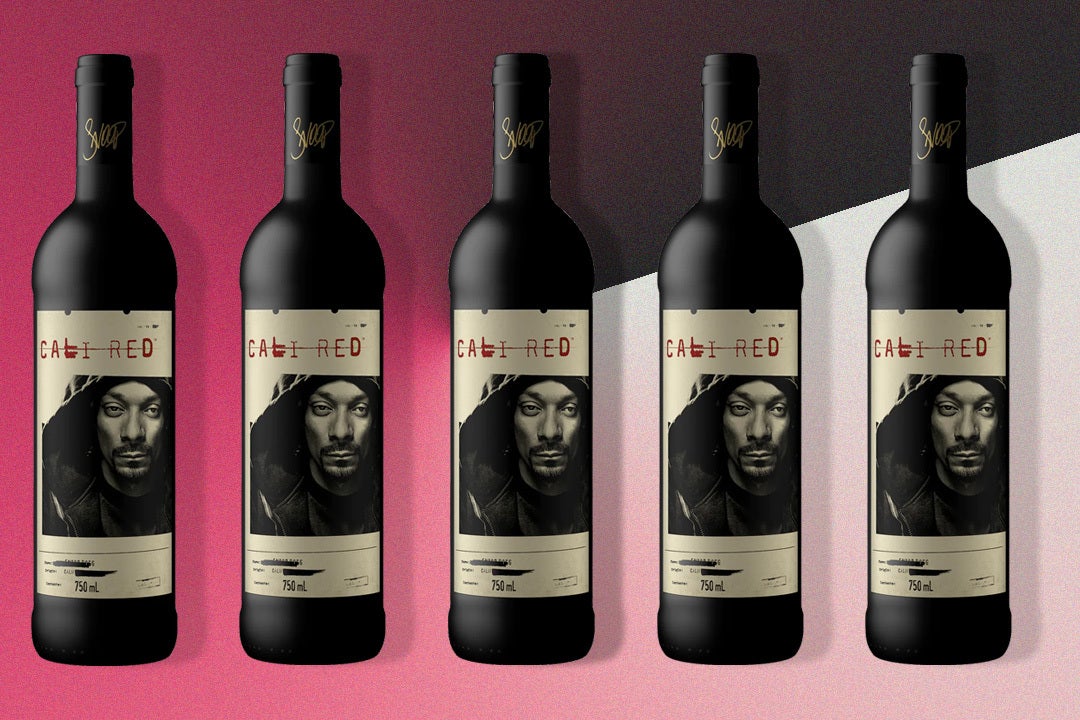 This is a full-bodied red with a slightly sweet finish (Cali by Snoop)
While some celebrities start fashion and beauty lines, others venture into the drinks industry and put their names to wine.
Snoop Dogg is one such celeb who has done just that, with Cali Red debuting in the UK in 2022 and Cali Rosé launching in the UK in September this year.
Emulating the chilled California lifestyle, the team coins this as "a wine with Cali soul", with the brand's motto being overcoming adversity and beating the odds.
In true celebrity fashion, each bottle of red features a photo of Snoop's face, in a bid to prove how much the rapper supports this wine venture.
Reasonably priced, a 75cl bottle will set you back just £12 at Tesco and even less at Amazon, with the retailer currently offering a 25 per cent discount online.
Whether you're planning to drink the wine by itself or pair it with a chicken casserole or mince pies, now we're settling into winter, this is a red wine that is worth a closer look.
If you're unsure whether Snoop Dogg's red wine is worth it, we've tried and tested it, so, keep reading for our full review and verdict.
How we tested
We tried the wine – first pouring it straight from the bottle into a glass, then sipping and savouring, before trying it after it had breathed a little and then, finally, after aerating it. We tried the wine on its own as well as pairing it with food, to see how it fared.
With notes of ripe black fruit, smoky oak and vanilla and hazelnuts, this is a full-bodied red. Using strong black and blue fruit produced from the petite sirah grape variety, as well as red fruit from the zinfandel, this is a dense wine with a slightly sweet finish.
Upon popping the cork, we poured a glass and noted it was fruity on the nose, with a hint of wood ageing – even when tasting it immediately after pouring, it was very smooth.
The colour of the wine is a dark plum, with a slightly lighter meniscus around the edge. The taste improved even more upon being left to breathe for a little, and after we aerated the wine to bring out the notes a little more. It was easy to drink on its own, although, we also tried it with steak, before swapping to pairing it with chicken, given its fruity flavour.
The verdict: Cali by Snoop Cali Red wine
While you'd be forgiven for initially adding this wine to your shopping basket for the novelty aspect of owning something with Snoop Dogg's face on it, this Cali Red wine actually stands on its own feet as a prominent red. It's full bodied and rich in flavour – perfect for drinking on its own as an evening tipple. However, it did pair nicely with food – we just swapped from our original steak plan to a chicken dish as we felt spices and chicken were complemented better by this fruity wine.