Famous for her tomboy style, not everyone was happy when Billie Eilish switched to a more sexy, feminine image. In her latest interview, the female star said she lost 100,000 fans just because she showed off her bust.
Billie Eilish is on the cover of Elle magazine's October 2021 issue. In an interview with a famous publication, the 20-year-old star spoke openly about music as well as the change in her image.
Since becoming famous, the public has become very familiar with the tomboyish Billie Eilish, wearing baggy clothes that cover her figure.
But recently, the owner of the hit Bad Guy has begun to switch to a feminine, sexy style and wear designs that fit the body better.
However, not all audiences or fans welcomed the 10X star's aesthetic change.
The Lovely singer said she received many malicious comments just because she no longer pursues the old style that they are still familiar with and love.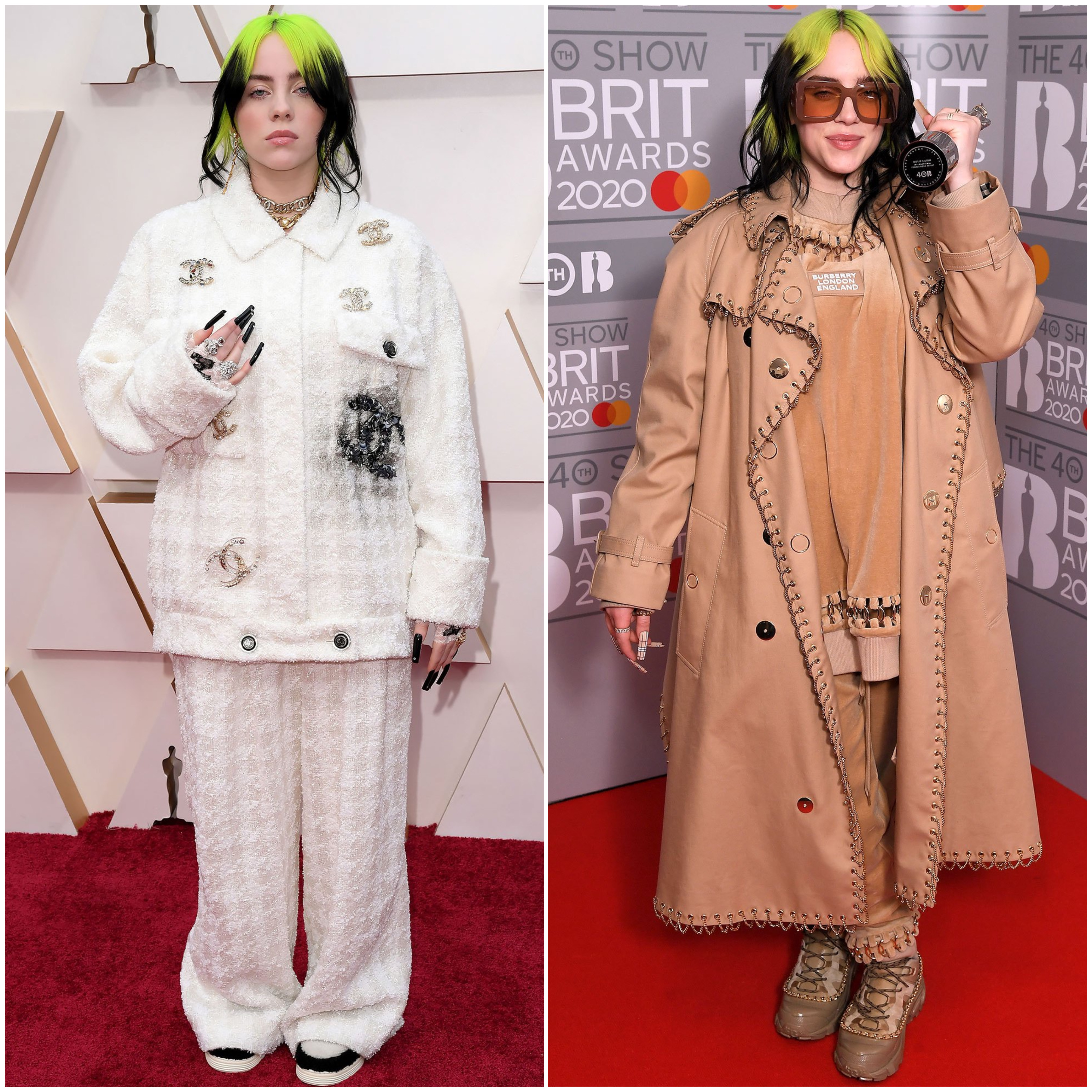 Billie Eilish used to wear oversized outfits every time she appeared in public
SHUTTERSTOCK
Typically, in an Instagram post in July 2021, Billie Eilish showed off a photo of herself wearing a tomato-print corset with a lace bra peeking out and revealing her "full" bust in front of the camera.
Below the post, many people left rude comments, trying to criticize her with harsh words like "fake", "disgusting", "it's true that this entertainment industry has changed her." huh"…
The Grammy Award-winning star said that although she understands that a part of her fans want her to keep her old style like when they knew her, the singer has difficulty accepting those criticisms.
"People keep regretting and holding on to old memories, but that is an inhumane act," the young singer said.
She said the photo of herself wearing a corset is a perfect example of that madness. "I lost 100,000 followers just because of my bust. People are afraid of big breasts," the singer added.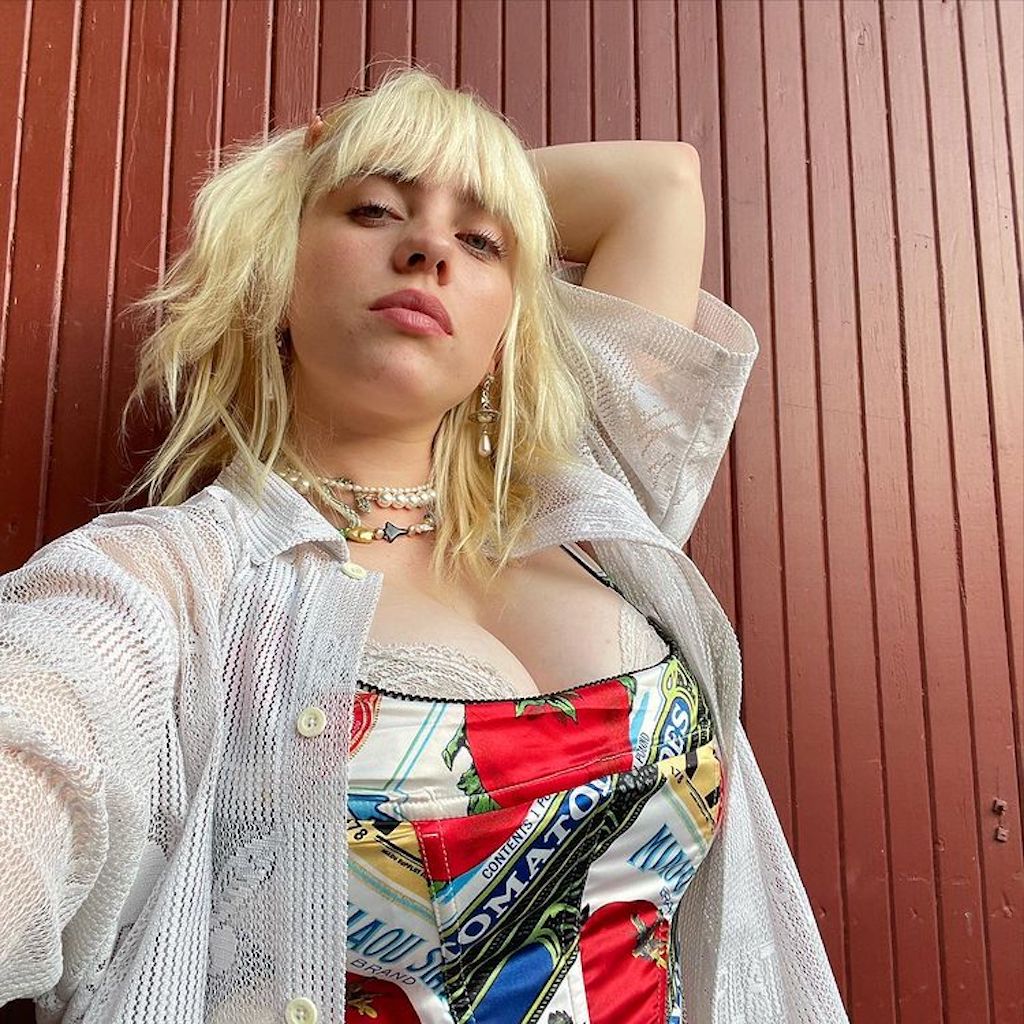 The "cool" photo that the 20-year-old singer showed off last July made many people feel uncomfortable and nostalgic for the old Billie.
INSTAGRAM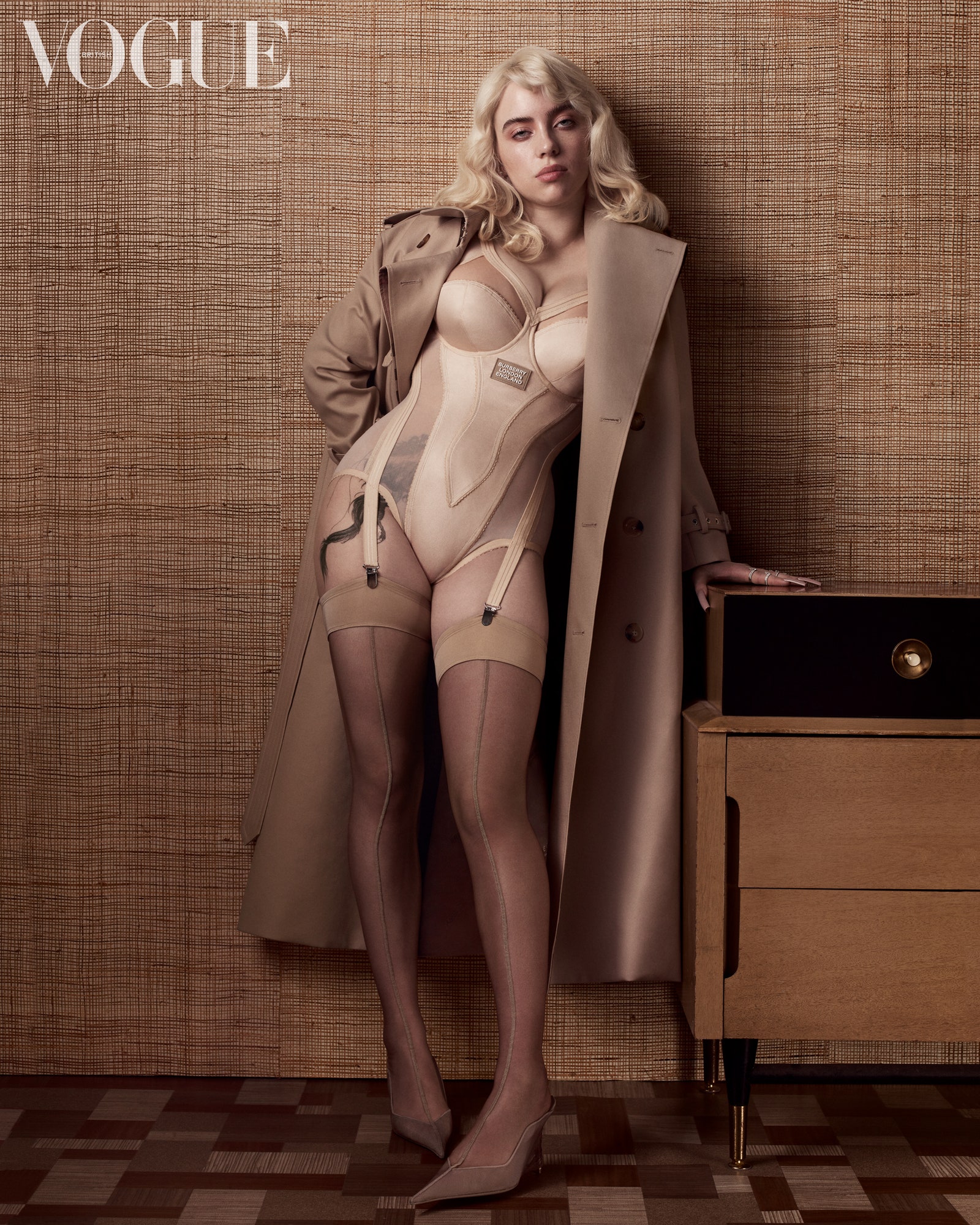 The Grammy Award winner's sexy photo set in Vogue magazine in May 2021 also surprised the crowd. Many people admitted that they were not familiar with her more "adult" image
VOGUE
The Happier Than Ever singer admitted she changed her style to better suit her most recent album, but people thought she became a different person.
The female singer said she wants to experiment with different styles and hair colors through each music product to make a difference.
The 20-year-old star shared that when she changed her hair color, many fans also thought she had changed and missed the old Billie.
The young artist emphasized: "I am still that person. I'm not a barbie doll, I just need a new head to become a different person."
The 10X star admitted that she doesn't always wear anything on purpose. Sometimes she dresses "cooler" simply because the weather is too hot that day.
Billie Eilish has had a significant change in style in recent months. In May 2021, the talented singer surprised when she appeared on Vogue with tight, sexy outfits showing off her natural curves.
She also changed her trademark neon green hair color to a platinum blonde bob.
At the 2021 Met Gala taking place last week, the owner of the hit song Ocean Eyes became feminine, sweet and seductive in a flowing chiffon dress by Dolce & Gabbana.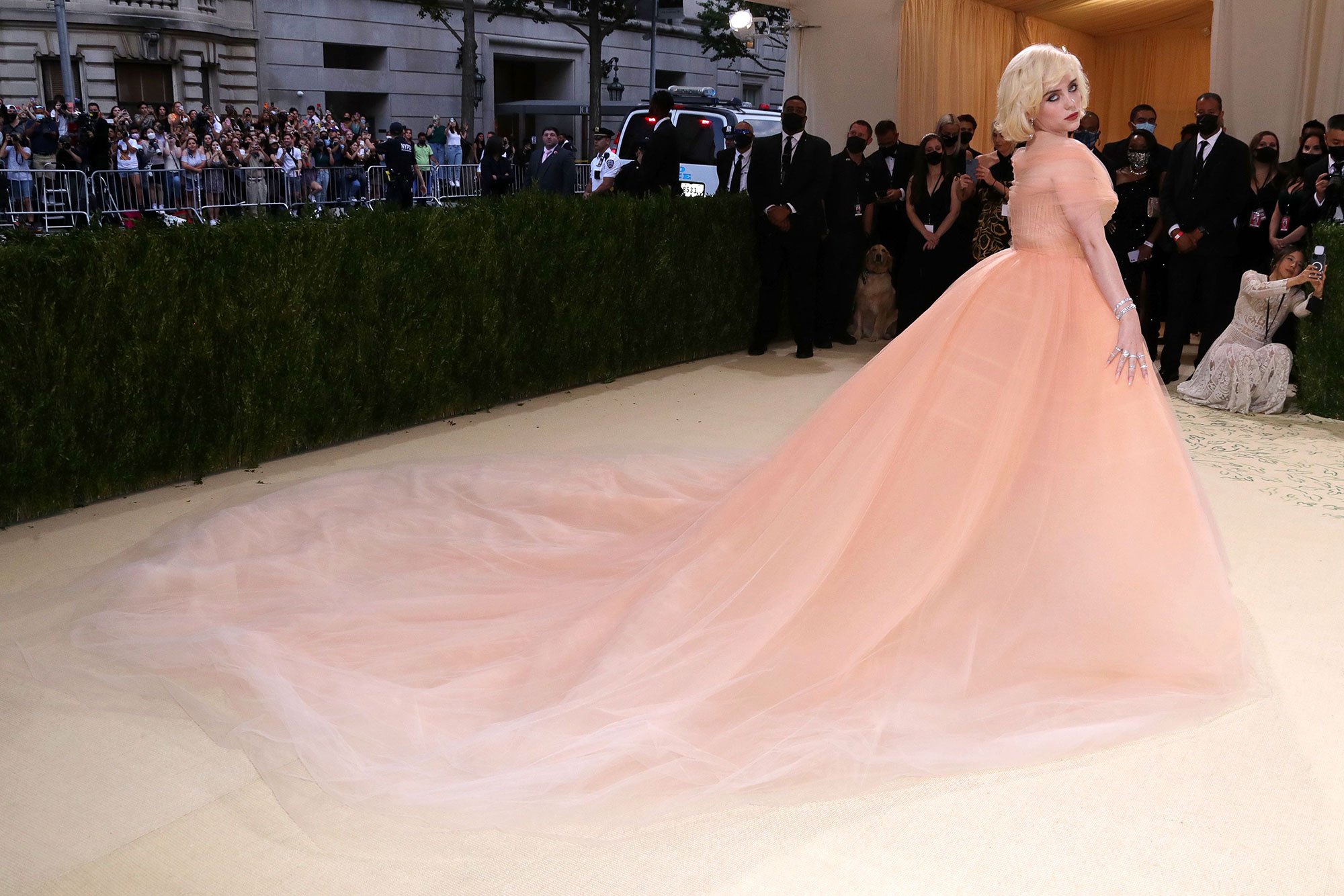 Billie Eilish's seductive, fresh image at the 2021 Met Gala, the female singer is now more confident with her body and is willing to try out figure-flattering designs.
SHUTTERSTOCK
In a recent interview with The Guardian, Billie Eilish admitted that she is self-conscious about her body, so she wears baggy outfits to cover them up.
The 20-year-old star shared: "I wear oversized clothes because it's easier to move around and doesn't reveal everything – things that are really unflattering…
You may not believe it, but I have a terrible relationship with my body so I can only separate them."