On July 30 (US time), female singer Billie Eilish officially introduced her new album Happier Than Ever. The work received positive feedback from critics and audiences.
Following the success of their debut album When We All Fall Asleep, Where Do We Go?
Released in 2019, Billie Eilish has just introduced the second studio album of her career titled Happier Than Ever (roughly translated: Happier Than Ever).
The American singer's new music product includes 16 songs, composed by herself and her brother Finneas O'Connell.
No longer as bright and cheerful as the debut album, the songs appearing in Happier Than Ever portray the complex mood of a teenage girl entering adulthood.
In a June interview with Rolling Stone, Billie Eilish revealed the meaning behind the new album's title: "Just because you're happier than you've ever been, doesn't mean you're the happiest of everyone, but means you're happier than you were before."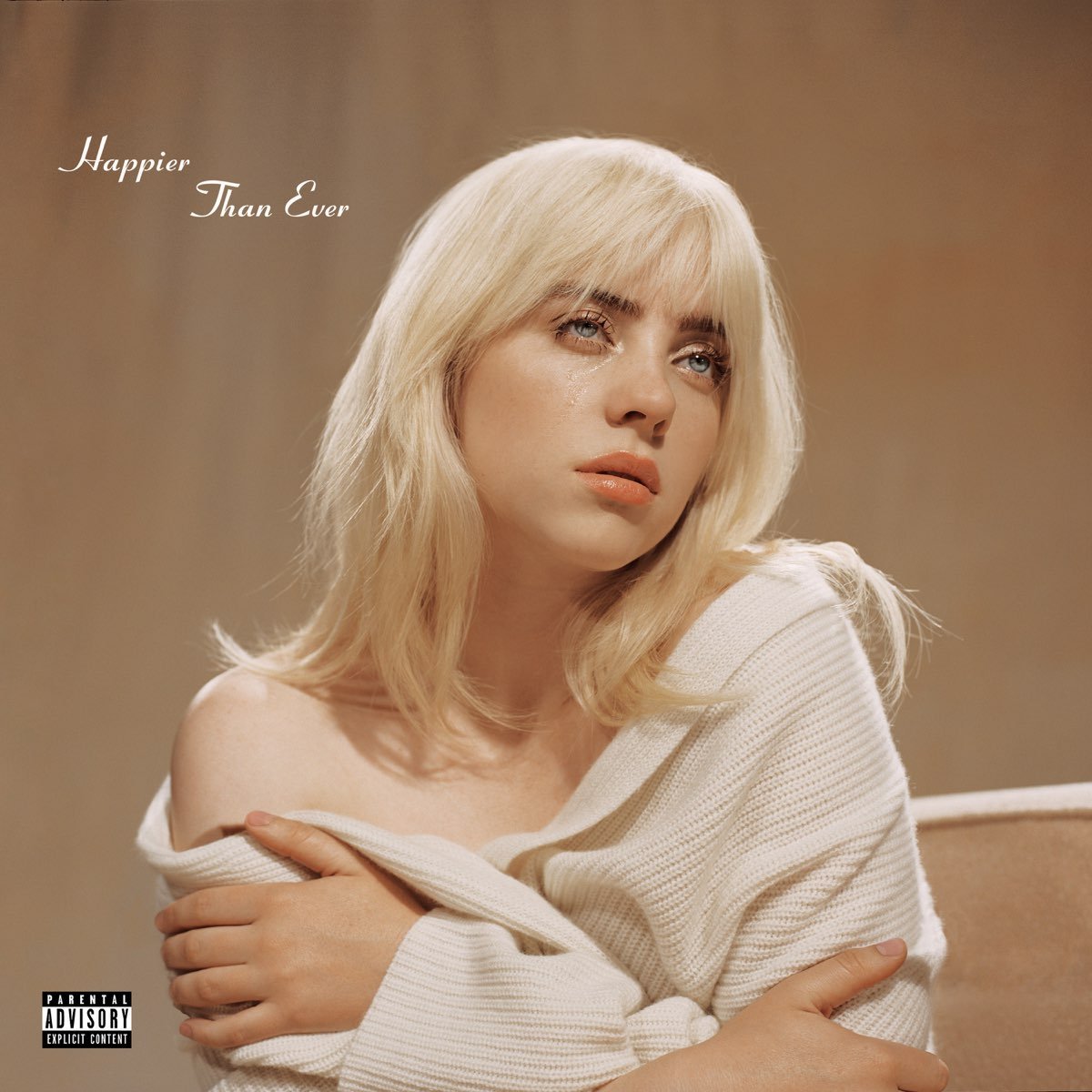 Billie Eilish shows off her mature image on the cover of her album Happier Than Ever PHOTO: PR
Billie Eilish looked for material for her album Happier Than Ever from personal experiences or stories she had witnessed.The singer born in 2001 addressed the issue of sexual abuse in two compositions, Your Power and Getting Older.
The song My Future expresses doubts between choosing personal love or career development.Billie Eilish also repeatedly alluded to the price of fame she faced, especially through the title track Happier Than Ever.After nearly a day of release, Happier Than Ever received a shower of compliments from both critics and audiences.
According to Guardian magazine, Billie Eilish's new album is "masterful both melodically and vocally."
News site NME believes Happier Than Ever is proof that Billie Eilish has never repeated herself and that the singer deserves to be "one of the most successful pop stars of her generation".
Meanwhile, the Telegraph highlights that Happier Than Ever mixes a gentle whisper with the screams of a vulnerable soul.
The new album of Billie Eilish also shows a combination of acoustic ballads with electronic music, highlighting the singer's voice.
"The 16 songs take listeners on a special emotional journey. There are surprising notes and lyrics that sparkle in the dark," Telegraph commented.