Billie Eilish said she used to wear baggy clothes because she was ashamed of her body. After a bold appearance at the Met Gala, the Gen Z star changed her style and wore feminine, sexy outfits.
In a Vogue interview, Billie Eilish revealed her past of hating herself for going through puberty early and being different from her friends the same age. She struggled with it and felt defeated by life.
"During my teenage years, I hated myself a lot. Part of the anger came from my body going through early puberty. It caused me a lot of pain and loss of many things. I had a hip injury and couldn't. can pursue a dancing career," she said.
The 21-year-old star said it took her years to pick herself up and love her body. In the past, she often wore baggy clothes to combat body shame.
While wearing a tight shirt, the female singer received many insults for her appearance because of her large bust and buttocks.
After experiencing criticism, the singer of Ocean Eyes challenged herself by wearing a gorgeous tulle dress that hugged her body and accentuated her hot bust at the 2021 Met Gala.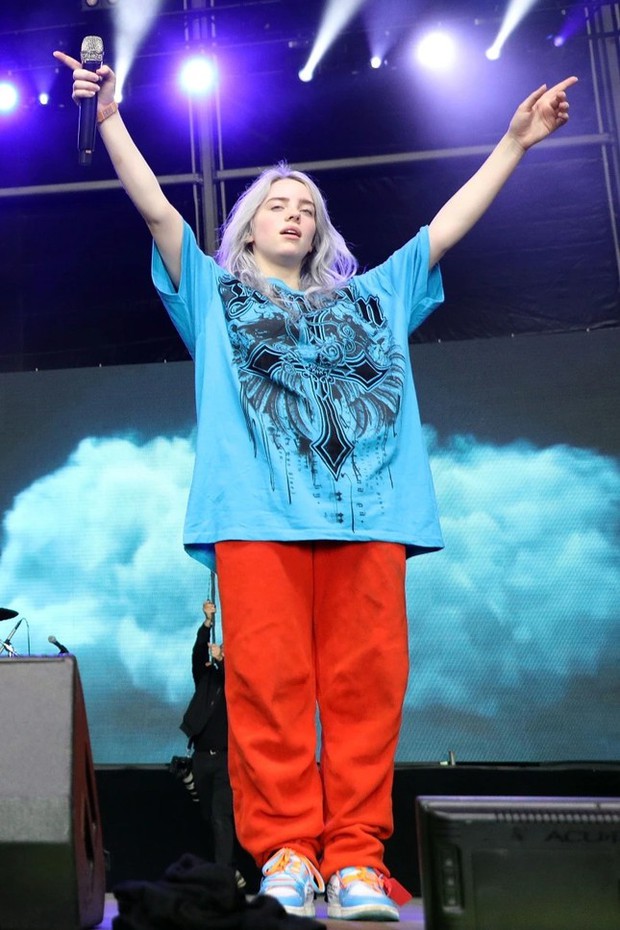 .
Two contrasting styles of Billie Eilish
"I was inspired when a famous powerhouse designer looked me in the face and said, 'I want to do something that scares you and overcomes it,'" she shared.
After her notable appearance at the 2021 Met Gala, Billie Eilish often wears feminine outfits. She said loose skirts were always something she loved since childhood but never dared to try them.
Her bold appearance at the 2021 Met Gala was a springboard to help her change her style.
At the 2022 Met Gala red carpet, she continued to show off her sexy bust in a renaissance-style outfit.
The female singer continued to receive compliments when she decided to stick with bold dresses.
Billie Eilish is one of the most successful Gen Z singers today. Debut album When We All Fall Asleep, Where Do We Go? helping her bring home 6 important Grammy awards.
At the age of 21, Billie Eilish has a fortune of $53 million, according to Forbes. Most of the money came from the successful tour When We All Fall Asleep, Where Do We Go? and the Happier Than Ever Tour.
Recording fees, advertising, music copyright… also help female singers make a lot of money.