When Billie Eilish's Bad Guy came out in 2019, the song truly shook the music industry, being likened to the future of pop music. It also made Eilish a new music icon as the first artist born in the 2000s to top the Billboard Hot 100.
Not only does it carry a straightforward, unreserved message, Bad Guy also has a very interesting production process, changing music standards.
Good guys – bad guys
By 2019, even though she was only 18 years old, Billie Eilish had established her position as an extremely charismatic pop artist, destined to become a star with a series of hits like Ocean Eyes, You Should See Me in a Crown, Bury a Friend and many more. But it wasn't until Bad Guy that the real kick came for her.
Co-written by Eilish and her frequent collaborator, producer brother Finneas, Bad Guy establishes themselves as an unstoppable duo whose work ethic may set the standard for generations to come.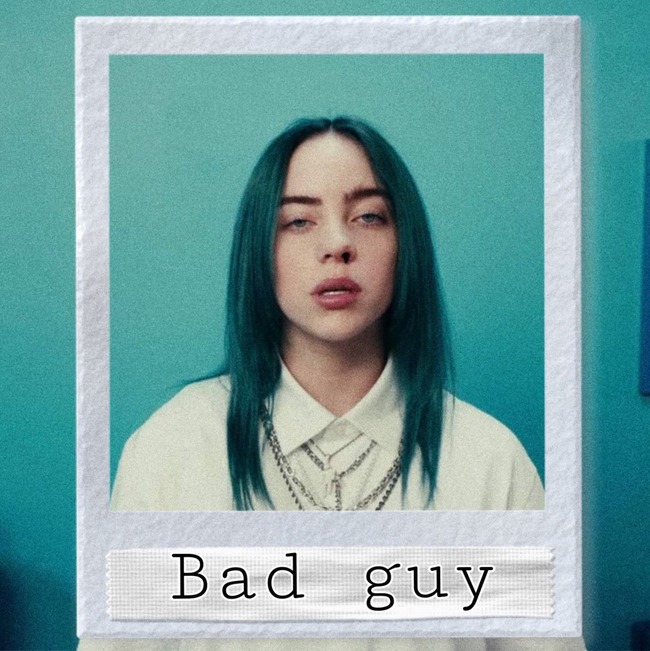 Billie Eilish plays herself as the bad guy in "Bad Guy"
With an undeniable catchy melody, Bad Guy is also a sharp social commentary from a young person's perspective.
The lyrics of Bad Guy tell about a guy who acts strong and rude, a type of "bad boy" in modern society, ready to "whip his horse to chase after him" after achieving his goal. R
Unfortunately, smart, skilled young girls like Eilish are not easily fooled!
But broader than that literal meaning, Bad Guy wants to poke fun at those who always want to create an image in front of society that is not them.
"The song is about a lot of things, but I think the real idea of it is about people who always show everyone that they're this, but they're that," Eilish explained on 102.7 KIISFM – "About Basically, it just makes fun of people and their nature, even my own nature."
One example she cites of this type of person is people who "say they're always working" and try to prove it by putting flashy phrases like "never stops working" on their phone cases!
Billie Eilish's song "Bad Guy" currently has more than 1.2 billion views on YouTube
But Eilish didn't exactly mean to stand high and mock others. In fact, she even sympathizes with this type of person because she herself used to appear tougher than she actually was. "I don't think you'll ever see a bad person telling everyone that they're a bad person," she continued. "If you're always saying, 'I'm bad, I'm always breaking the rules and doing this. "You're actually not like that. I know, because I used to say that even though I'm not like that. People are bad, they do bad things without even knowing they're bad."
These ideas were developed by Eilish from an old song she wrote previously with the central theme of her as a "bad guy". In fact, it has been proven that the message of Bad Guy is extremely popular with the audience. Not only young people, even adults sometimes show off people who aren't really them. Many times, it is not intended to deceive anyone, but more like a form of protecting one's true ego. To truly live as yourself is not always easy, sometimes it requires self-awareness and courage.
"Basically, Bad Guy just makes fun of people and their nature, even my own nature" – Billie Eilish.
Self-movement
Not only did the lyrics appeal to the crowd, the production of Bad Guy also caused a stir.
Once again, Eilish worked closely with her brother to create different layers of melodies.
The brothers revealed that the synth melody at the end of the chorus was actually inspired by the theme song Everything Is Not What It Seems from the sitcom Wizards of Waverly Place (starring Selena Gomez). Additionally, they were inspired by the song Never by J.I.D, Stuck in the Mud by Isaiah Rashad ft. SZA and the soundtrack of the game Plants vs. Zombies (2009) written by Laura Shigihara.
But what's special is the way they create sound. "I see a lot of music producers using the same toolset. As a producer, I always want something different to highlight my content" – Finneas expressed on The Tonight Show Starring Jimmy Fallon.
To do this, he always walks around with an iPhone or a tape recorder, capturing everyday sounds and adding them to his songs in an effort to add a "little texture".
And for Bad Guy, the special sound comes from… Australian road crossing signals!
Brothers Eilish and Finneas have created new standards in music and production
A few years ago, when Eilish was 15 years old, she went to the land of kangaroos to participate in the Laneway festival. One day, while walking on the street with her mother, she had to press a button to turn the light on to allow pedestrians to cross the street. "When I pressed the button, it said 'swing swing'. That's the sound it makes when waiting" – she recounted. Then, when the pedestrian is allowed to cross the street, the sound changes to a quick and continuous beep. Feeling very interesting, Eilish immediately recorded the sound on her phone.
Many weeks later, when she turned on her phone to listen to the recordings she recorded, she accidentally heard the sound of the traffic light again. This rhythmic sound makes Finneas also feel very interesting. Of course, they had to make some modifications. "The problem is that if you play like that without changing it, it's not very rhythmic," Finneas explained. So he slowed down to make the sound "more spacious".
Finally, Bad Guy is divided into two halves, the first half is fast with a beat of 135 beats/minute and the second half is much slower with only 60 beats/minute. The production is very minimalist with just synth bass, kick drums, amplified finger snaps and 808 bass. The highlight is the synth riff, which has been described as both a "goof fest" and a "movie cartoon". Brothers Eilish and Finneas directly produced, while John Greenham mastered and Rob Kinelski mixed. All are part of a rudimentary, home studio right in their home!
"This was one of the most fun songs to make" – Eilish said of Bad Guy – "I like our music and we worked really hard on it." However, she was also quite shocked (but happy) when the song was received so warmly. "What we're most worried about is the chorus because it doesn't have much of a highlight" – she modestly.
Yet, Bad Guy is more than loved. The song is heralded as the future of pop music: self-aware, relatable, self-motivated and unconcerned with outdated standards of teenage pop idols.